How to Choose a Surgeon for Your Labiaplasty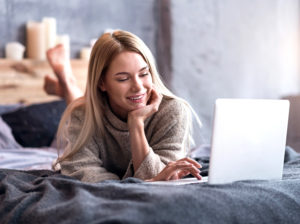 Finding a qualified and experienced plastic surgeon to perform your labiaplasty procedure is important for many reasons. The quality of your results, your recovery, and your overall experience depend on having a surgeon whose skills and credentials you can trust. Our plastic surgeon, Steven Yarinsky, MD, devotes a large part of his practice to female intimate surgery and has developed a special interest in labiaplasty. As a respected and well-known board certified plastic surgeon experienced in labiaplasty, Dr. Yarinsky often provides guidance to women in other areas of the country who inquire about how to find the right surgeon for labiaplasty.
First and foremost, Dr. Yarinsky emphasizes the importance of taking your time when researching surgeons and not ruling out highly-recommended surgeons you may have to travel to see. You will find that the extra time and distance are worth it if it leads to a satisfying end result. Next, he suggests only considering board certified plastic surgeons who are members of the American Society for Aesthetic Plastic Surgery (ASAPS) and specialize in labiaplasty. Plastic surgeons of this caliber uphold some of the highest standards in patient care and have undergone extensive surgical training and evaluation. Finding out more about each surgeon's training in labiaplasty and the labiaplasty techniques he or she uses is also helpful. Dr. Yarinsky believes that the "wedge resection technique" is the most universally reliable, effective, and comfortable approach for achieving successful labiaplasty results, with virtually invisible scars. He recommends finding a surgeon who is experienced in the wedge method, which can also reduce excessive skin or fullness in the clitoral hood area. While other types of surgeons and physicians, like gynecologists, may offer labiaplasty, plastic surgeons are uniquely qualified to perform the wedge approach and are most likely to consistently achieve high-quality results and minimize or eliminate complications such as prolonged pain, physical deformity, and difficulty with sexual relations (if your labiaplasty surgery is "botched"). As a general rule, he advises avoiding surgeons who suggest the "edge trim" method, as this technique can result in a more painful recovery and visible scarring. Also, avoid choosing on price alone, since a low labiaplasty cost is often provided by a poorly trained doctor who is trying to grow his practice by using you as a guinea pig!
If you would like to learn more about labiaplasty or want to schedule a consultation with Dr. Yarinsky, we encourage you to contact Saratoga Springs Plastic Surgery. We also offer virtual consultations to patients from outside the area!